From May 20 to 22, the 2021 China (Shenzhen) International Artificial Intelligence Exhibition with the theme of "AI Enabling Double Cycle · Building a New Industrial Pattern" was held in Shenzhen, and Iben Robot was invited to participate.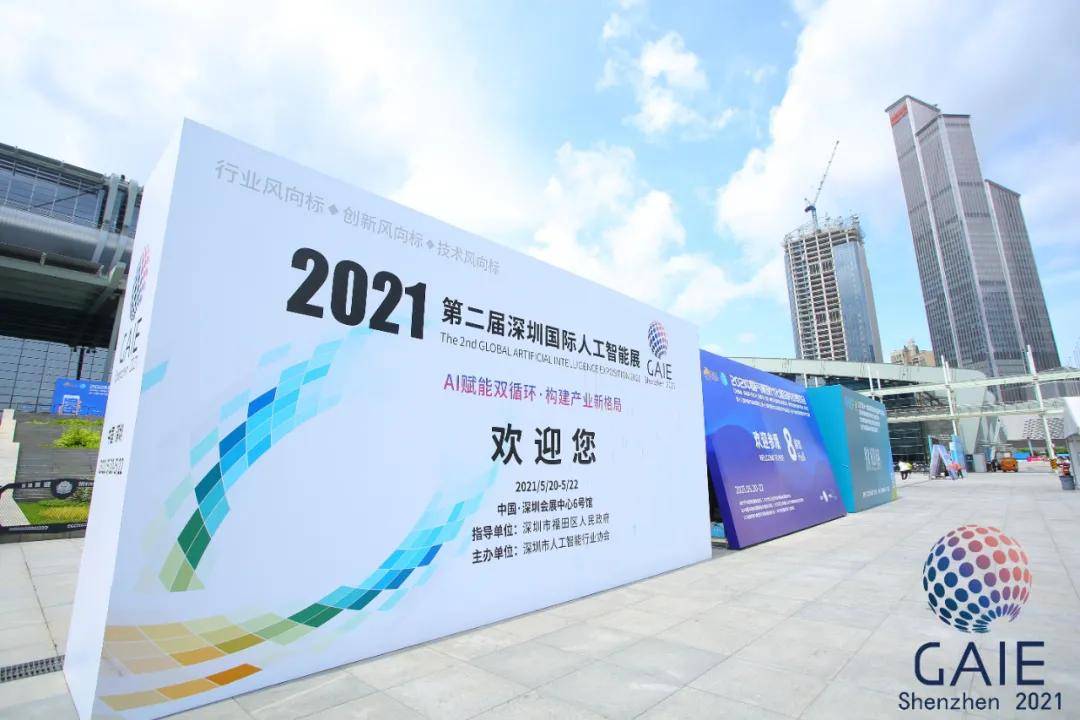 At the exhibition, Iben Robot won the Most Commercial Value Award of 2021 GAIE Awards with its leading intelligent scene solution of "Robot +AI"!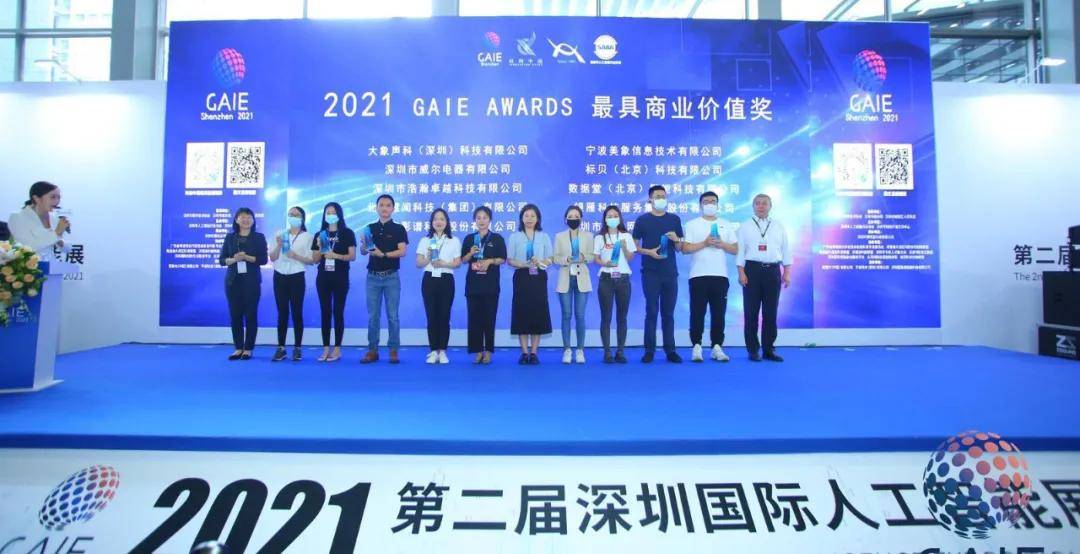 In the eyes of industry insiders, the business value of Iben Robot highlights the triple value of promoting innovation in the AI industry, win-win cooperation with partners and assuming social responsibilities.
Promote innovation in the AI industry
In front of the Iben Robot booth, the audience from various industries and Iben Robot explain the robot - smart large screen dialogue exchange. Whether it is small talk or professional knowledge questions and answers; No matter it is one or more rounds of dialogue, the smart screen can answer easily, and the accuracy of picking up voice and answering is up to 98%. The guarantee of these functions cannot be separated from the " Iben Robot AI brain" independently developed by small stupid intelligence.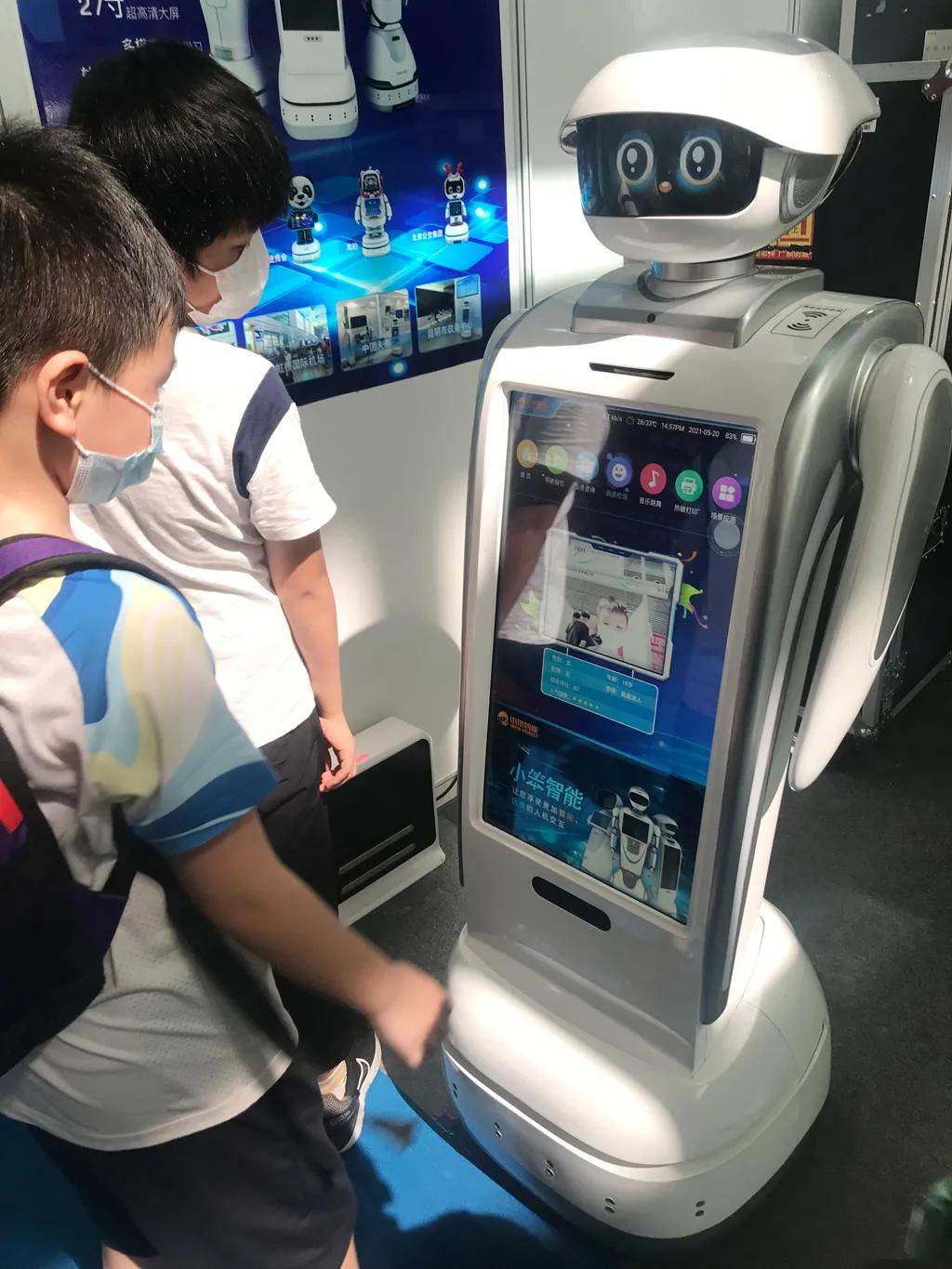 In the field of intelligent interaction, " Iben Robot AI brain" covers a number of independently developed technologies, such as natural language processing technology, dialogue management strategy technology, multi-round dialogue innovation technology, etc.
In human-computer interaction, Iben Robot interpretation of the robot based on large data set up for user dialogue industry/field identification, intention recognition model, combined with "5 g cloud mind" at the same time, can be achieved easily intelligence q&a, language inference, sentiment analysis, semantic similarity and named entity recognition, accurate and audience for more than 1 v1, 1 v several rounds of dialogue, It provides a model case for voice interaction in the industry.
Win-win with partners

In the rapid development of robot technology today, as a leading artificial intelligence service provider, Iben Robot continues to explore deep plowing in the intelligent scene, committed to alleviate the traditional industry high cost, labor difficulties and other problems.
For example, in the State Grid Sichuan Electric Power Company, Qingdao Machinery Branch of the General Machinery Institute Group, and the Revolution Museum in the capital of Hubei, Henan and Anhui Soviet Area, there are Iben Robot explanation robots active figure.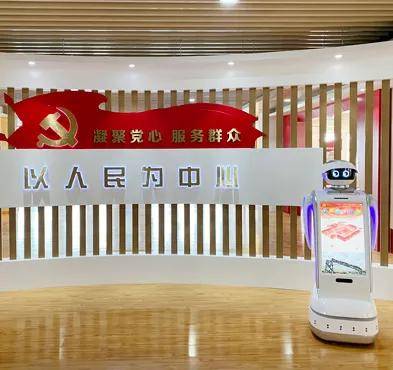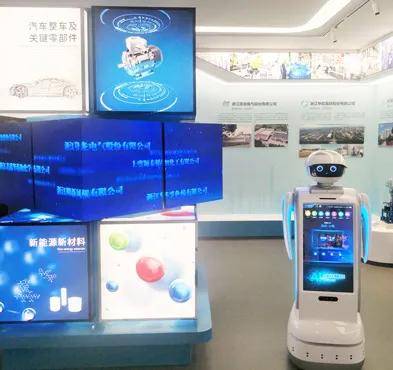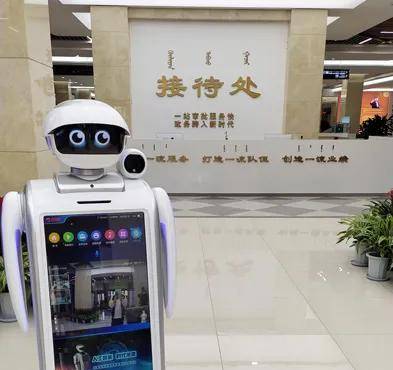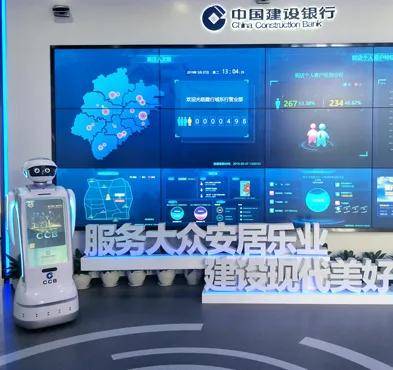 For the scene of enterprise exhibition hall or exhibition hall, the Iben Robot service robot is transformed into the No.1 interpreter, which can actively guide and explain independently, and provide customers with immersive experience through the control of sound and light.
The introduction of Iben Robot explanation robot can also reduce the tiredness caused by manual repeated explanation, save labor cost through man-machine cooperation, and improve the realization of self-value of employees.
Have the courage to take social responsibility
At the exhibition site, we saw a spray on the top of the head, shuttling back and forth between the booths of the ultra-dry atomization disinfection robot, this is the intelligent disinfection robot independently developed by the Iben Robot.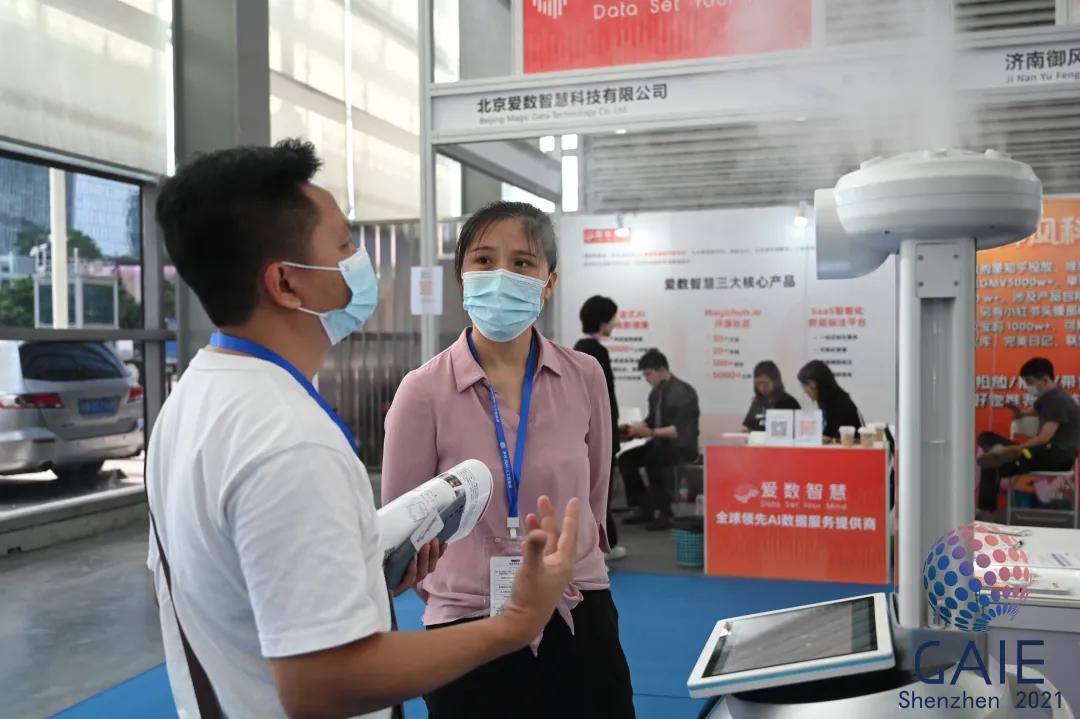 As a warm, responsible enterprise, in March 2020, Iben Robot disinfection robot went to all over the country, into the intense anti-epidemic work.
In June of the same year, Iben Robot was commended by the Ministry of Industry and Information Technology for its excellent performance in fighting the epidemic.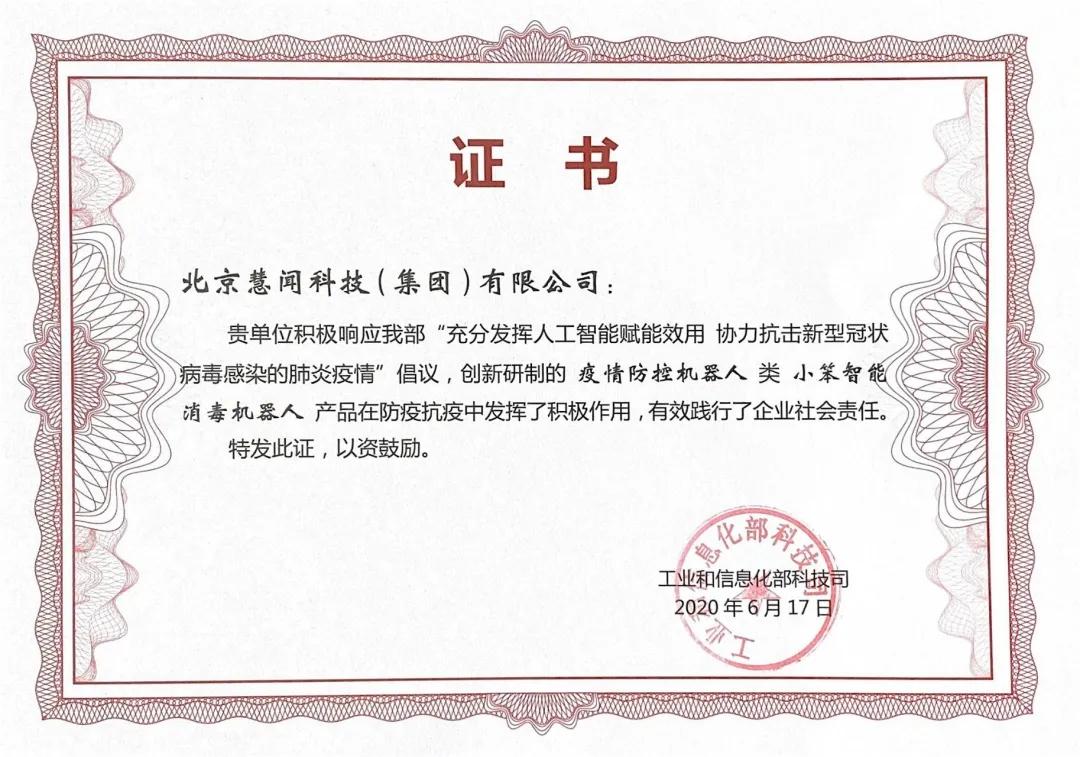 So far, Iben Robot disinfection robot has providence hospital in wuhan, China academy of traditional Chinese medicine hospital gate, tsinghua chang gung memorial hospital, hospital of Beijing millennium monument, tsinghua university library, wuhan chicony plaza, jinan hundreds of hospitals, such as national grid, xiaosha matterbusiness unit, provide enterprises with hundreds of thousands of times!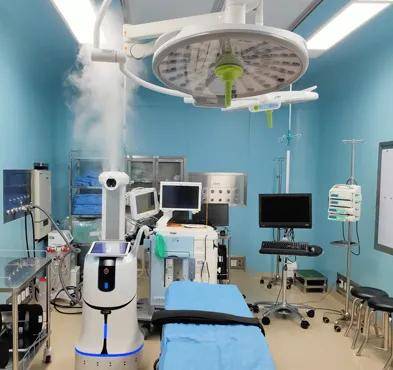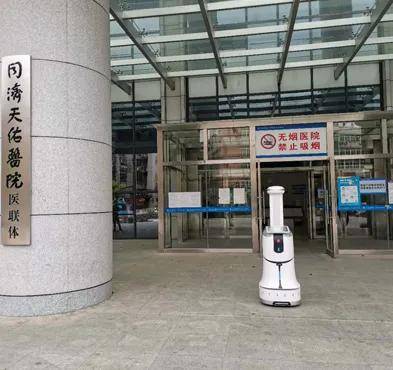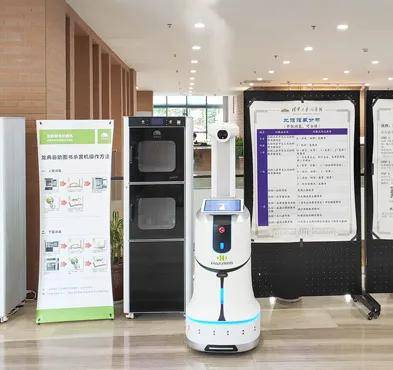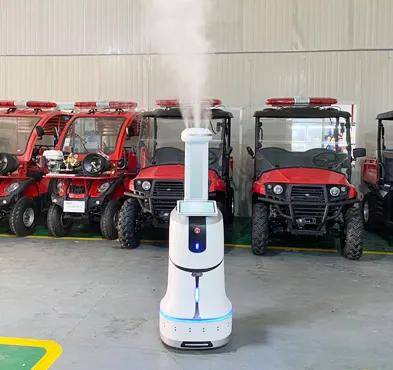 As an expert in artificial intelligence industry, Iben Robot is constantly focusing on core AI technology capabilities, connecting more scenes, helping relevant business scenes to achieve cost reduction and efficiency increase, and providing customers with closed-loop business value with soft-hard intelligent solutions.
In the future, with the promotion of AI enterprises such as Iben Robot, China's industry will be more intelligent, innovation will be more normal, and China's new economic development will achieve further take-off.