Nanfang News reporter Jiao Mingliang, correspondent Zhao Yating, Lu Siyu, January 28 is the first day of the Spring Festival transportation this year. Facing the first Spring Festival transportation under the normalized prevention and control of the epidemic, the Shenzhen Railway Public Security Office and iBen Intelligent use the epidemic prevention robot to coordinate patrols, epidemic prevention and rescue training, epidemic measures such as emergency drills to effectively strengthen epidemic prevention and control and security during the Spring Festival.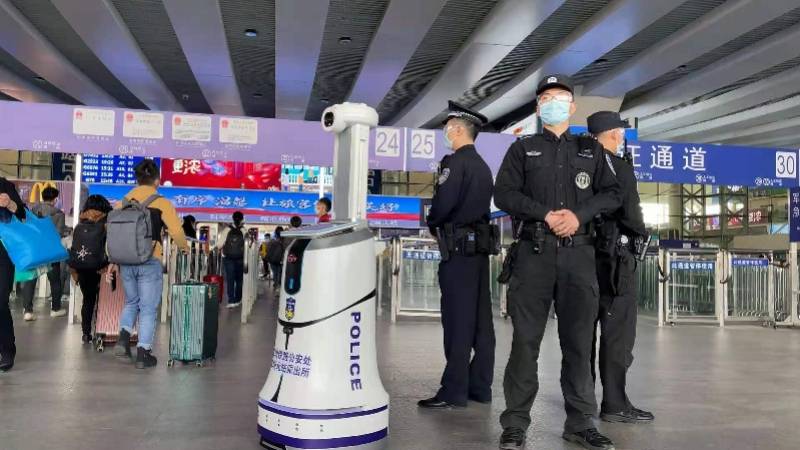 Coordinated patrol of epidemic prevention robots with Police in Shenzhen North Station
At 14:00 on the 28th, the Shenzhen Railway Public Security Anti-epidemic Robot debuted at Shenzhen North Railway Station for the first time. In addition to real-time detection of the body temperature of passing passengers, the robot will sound an alarm for passengers with abnormal body temperature and those who are not wearing masks. It also disinfects key places such as the waiting room and ticket hall of Shenzhen North Railway Station every night. In addition, once an epidemic-related alarm occurs, the anti-epidemic robot will immediately kill the affected places. The disinfecting standard can reach the level of the operating room, and the disinfecting spray is harmless to the human body.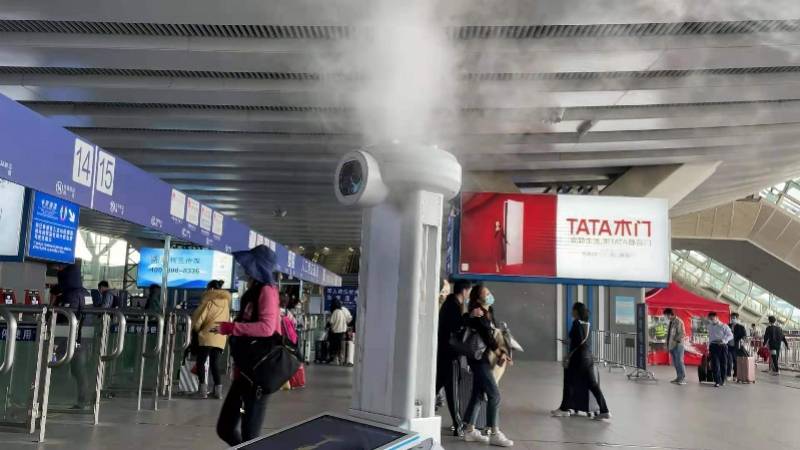 Anti-epidemic robot is disinfecting in Shenzhen North Station
In addition, the Shenzhen Railway Public Security Office also strengthened the security work during the Spring Festival transportation and provided convenient services during the Spring Festival transportation through various means. This morning, the Shenzhen North Railway Station Police Station invited professional physicians to teach the AED defibrillator and cardiopulmonary resuscitation skills. After the training, the trainees were immediately organized to conduct emergency drills to deal with sudden passenger fainting incidents. The police detachment also organized young police to carry out volunteer activities at the Shenzhen Railway Station, answering questions, picking up luggage, and conducting travel safety publicity and other convenient services for passengers.